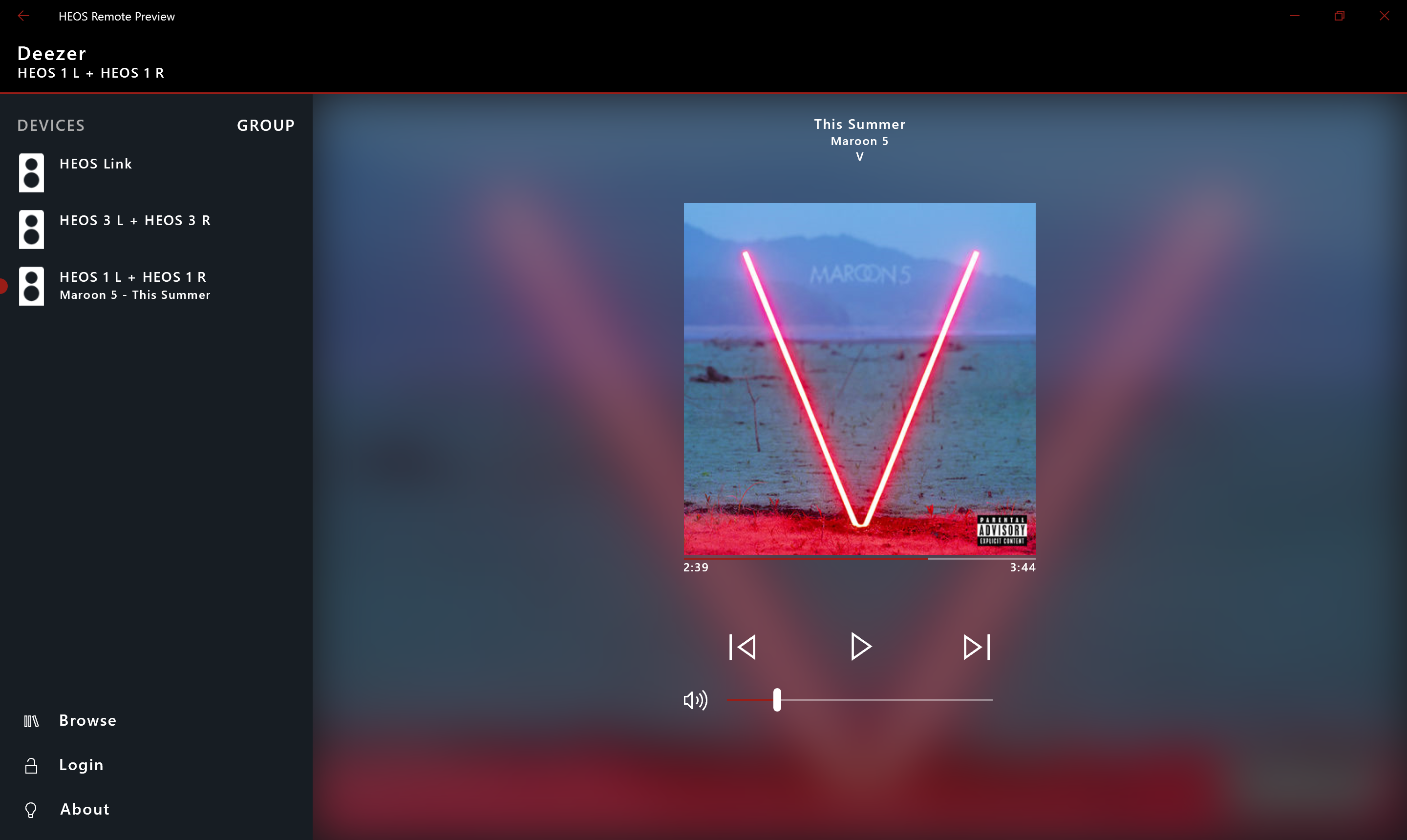 HEOS Remote is a windows 10 app for controlling your HEOS devices.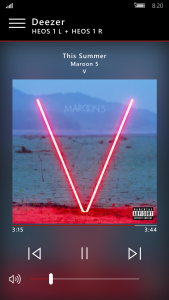 The goal is to make an simple and intuitive app and its currently in store.
Here is some features I'm currently considering to implement.
Xbox support
Cortana support (voice control)
Easy way to move whats playing from one device to another. (Stops playing on the first device and start on the second)
Device quick actions (Self made shortcuts on devices)
You can check out the app here.